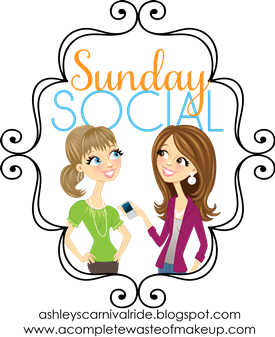 If you could eat one thing for the rest of your life, what would it be?
What's your guilty pleasure/comfort food?
Well, my guilty pleasure in the past has always been McDonald's. But I would say my comfort food is mac & cheese. And pancakes.
What's the weirdest/craziest thing you've ever eaten?
I don't typically eat weird things I don't think, but maybe the deep fried gizzards at the bar...?
What foods do you avoid at all costs?
Carrots. I mean, I'll eat them in soup when they are completely mushy and have no taste. And real coconut.
What meal reminds you of your childhood?
Well, one meal that we used to have on a fairly regular basis was chicken and rice a roni. And it was always dark meat chicken, bone in, skin on. In the oven with lots of Johnny's on the outside. I always wanted the skin because it was so crispy and salty and delicious. Could explain about how I gained so much weight as a child...
Share one of your favorite recipes and the history behind it.
I don't really have a favorite recipe, in all honesty. I like to try new recipes a lot. I posted about a couple new ones I tried last week here