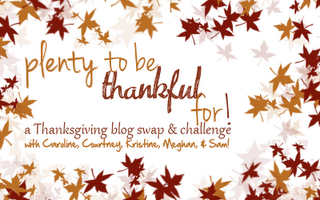 Today's topic is why I am thankful for the place I live.
Let me tell you a little bit about my hometown.
I live in Fall City, WA. According to Best Places , the 2011 population of Fall City is 1,671 people. Compared to the rest of the country, our cost of living is 38.8% higher than the US average. The median home cost in Fall City is $360,000. The unemployment rate is 8.4% (national average is 9.1%), and the average commute is 30 minutes. (Disclosure: I feel like some of those facts aren't accurate, because the Fall City website claims we have 5000 residents…) Also, according to Forbes magazine in 2010, Fall City was the 422nd most expensive zip code IN THE COUNTRY.
Now, there are many reasons that I am thankful for where I live. One of which being that it's small. I love the small town feel. I love being able to go to the grocery store and run into people I know. On any given night, you can go to one of the 3 bars (all right in a row, mind you) and have a party with all your favorite people. The bartenders are your facebook friends. You party at your middle school principal's house. Your Sunday school teacher from when you were 3 lives next door. You have a beloved old man who dressed up like Santa and went door to door on Christmas Eve to visit all the kids in town (rest in peace Ray!).
So, with that said, I guess I'm also thankful for the people in Fall City.
I am very thankful for the beauty of Fall City.
We have a river that runs right along main street. Lined with cherry trees. And farms, historical buildings and art… EVERYWHERE!
Not to mention the movie credits. The movie Roadhouse was filmed partially in Fall City (in what is now the Roadhouse restaurant… previously called the Colonial Inn), and the movie Twin Peaks was filmed entirely in the Snoqualmie Valley (which is where Fall City is), with multiple scenes having been shot in Fall City. (one of my good friends actually lived in the house that was used as the Book House in Twin Peaks)
We also have a variety of sports stars that have graced our small town including (but not limited to) Bobby Engram the NFL star, and Jay Buhner (the MLB star).
So, my friends, that is a little overview of why I am so in love with my town and thankful for everything it has to offer. I hope I never have to leave, however during my house hunting expeditions, I have come to the realistic conclusion that I may never be able to afford to buy a house in town.
With that, I will leave you with a short youtube video that was created about Fall City.