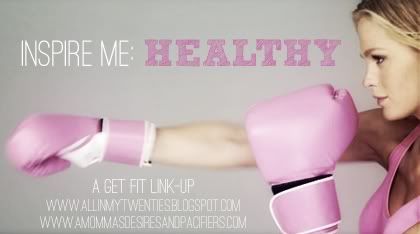 I'm linking up with Raven and Kristen again this week!
The big thing I wanted to start working on this last week was not eating carbs in the evening.
Let's just say that between my sister's rehearsal dinner, the wedding and then an all day outing with Chad on Sunday, I wasn't successful over the weekend.
But this week I have been a lot better. I have been being a bit more conscious about what I am eating and how I plan my meals.
I haven't seen a huge difference on the scale yet (shocking, after 4 days right????) but that could also have something to do with the fact that I haven't been eating super healthy during the day since I don't have any groceries at the moment. Whoops.
Anyways, I have also set a more long term goal for myself.
I would like to lose 15 pounds by Halloween, and then an additional 10 by Christmas. So that's 25 lbs by the end of the year.
I know it's completely do-able if I am smart and determined enough and make the right choices.
But mac and cheese is so good...
I don't post a ton of pictures of myself (because I don't like them) but I figure it helps to know what I look like when it comes time for updates and potential photo comparisons... So this is me and my sister at her wedding this past weekend.