I know it's not like I have buckets of new followers out there, but I do know that some of you might not know the basics about me, or my little blog here.
Which is why I decided to link up with Neely.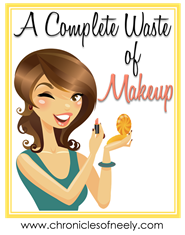 So, hi. My name is Carly Ann. I started this blog to kind of document and get support for my weight loss journey. However, it has ended up being a place for me to talk about weight loss, relationships, recipes, tv, movies, books... just about everything.
(That's me on the left... to the right is my BFFL Kristine. Go check out her blog)
Anyways, some things you should know about me:
I love animals way more than people.
I have a beagle named Buck (short for Young Buck) and a cat named Freaka. And a horse named Lad's Indian Princess.
I'm a loan officer at a credit union... a job I never thought I would have and TOTALLY doesn't fit me.
I've been with my boyfriend Chad for almost 7 years now. With no sign of a ring.
Sometimes I bitch about things.
I credit the blogosphere with my addictions to pinterest and nail polish.
I live with my mom and have been house hunting for what seems like YEARS (realistically it's probably been a year and a half).
I am OBSESSED with Halloween and Christmas.
I ring in a world travelled English Handbell Choir.
I think that Urijah Faber might be one of the most attractive people. In the world.
(Um, seriously. Do you not see the hotness??)
I am a big fan of Harry Potter and Twilight. Don't hate.
I rarely crave sweet sugary things... usually salty foods.
As much as I hate myself for it, McDonald's is my favorite fast food restaurant (although I haven't craved anything from there for a while, especially after their little pitbull campaign).
My only sibling is my older sister, who happens to be getting married this August.
When I grow up, I want to be a 50s housewife. Cook, clean, workout, and do crafts. And ride my horse in there somewhere too.
When I go to the bar, I order a vodka soda with a splash of pineapple juice.
Those are the basics of me. Ta-da!